You are in for a TREAT! Kim Kesti has come up with a sketch that your sure to love this week.  It is equal parts cute and classy: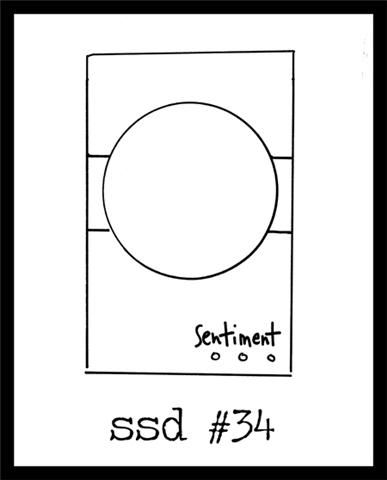 Kim used a combination of several images,rather than just one, to make an amazing focal point! It's such a GREAT IDEA I think I may use it as a future challenge.  It is a great way to re-visit an old sketch and make it new again!!! 
Kim Kesti~ Stitched Stamps: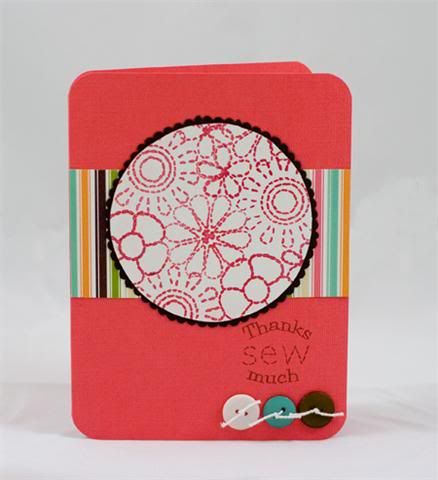 I bet you're already inspired!!! But wait…there's more:
Here are our amazing guest this month with their inspirational creations:
Heidi's Van Lar's card is so cute I just want to hug it!!! The colors are so summery and fresh, and the background texture she chose reminds me of the old fashioned green plastic baskets that Strawberries used to come in…does anyone else remember those?
Heidi Van Lar ~ Friendly Fruit~ Set to be released next week~

Dina's  Card looks So delicious I want to eat it.  It probably doesn't help that I am on a diet *err …ummmm I mean changing my eating habits to ones that are more healthy*grin  Not one but 3 darling delicious donuts for this weeks card.  What a cute "short stack"!
Dina Kowal's~ Birthday Donuts
I can't get enough of Peggy's daaahhling mini card sets.  They are so stinkin' cute and they also give very good sneak peek at upcoming sets.  Here she gives a great samplin' of  "Friendly Fruit".  I will show the full sets in a few days on this blog.  In the meantime enjoy some more sneak peeks through the "Stamp Tramp's" creations: 
Peggy Rusel~Friendly Fruit

Amanda combined refreshing colors with my favorite sentiment from the new set.  I simply adore this card!
Amanda Sewell~Friendly Fruit
This week Jingel's new stamps are still missing in action.  But she did an amazing gift box using "Healing Wings", gold embossing powder, and a melted crayon technique.  The result is simply amazing!
Jennifer Ingle~Healing Wings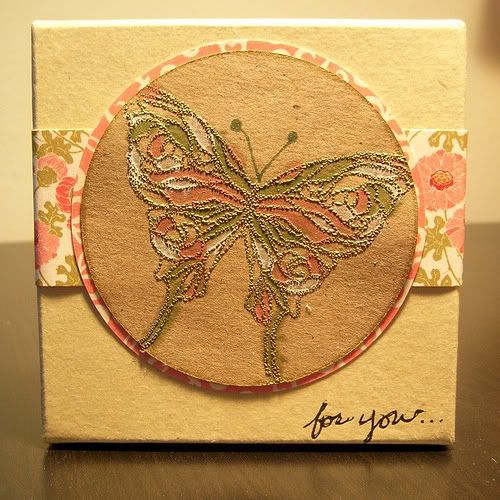 Angela Thomas new stamps are still en route to Canada.  However she used Cupcake Cutie along with some adorable pattered paper and this "cutie" card was the result.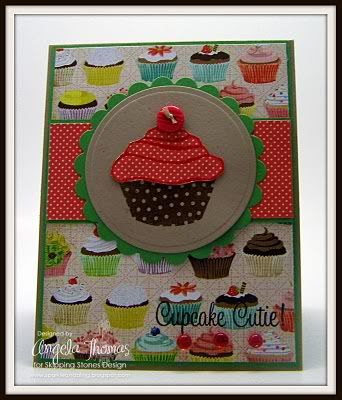 Thanks so much for stopping by this week. Come back later this week for a look at the newest stamp sets from SSD.  Friday You'll  get to see the entire stamp sets before they are released next Tuesday.