Hello everyone!  I hope that you all had a great holiday weekend!
It's 4:00 a.m. and I am sitting and writing this blog post….
As I sit here I'm wondering if there is such a thing as a  laundry fairy. You know the neighbor of the tooth fairy.  Can you imagine she would sneak in at night and tackle a pile of laundry the size of Mount Everest.  In the morning all that would remain was a sparkling floor and freshly folded laundry ready to put in drawers. Instead of leaving her milk and cookies we could leave her spa and manicure certificates…..opps sorry I think I dozed off and was dreaming there for a bit….. 
This Month we Have the
AMAZING Terri Anderson
doing out sketches!  Does that name sound familiar?  It should! She is one of the very talented "PaperCraft's" "Go To Girls"  Have you picked up the "Go to" sketches magazine??? I love mine so much I carry it around, like a kid with their favorite blanket.  So I was thrilled when she agreed to be our guest sketch artist for June!!!
Here is SSD #26 the first of Five inspirational sketches from Terri this month!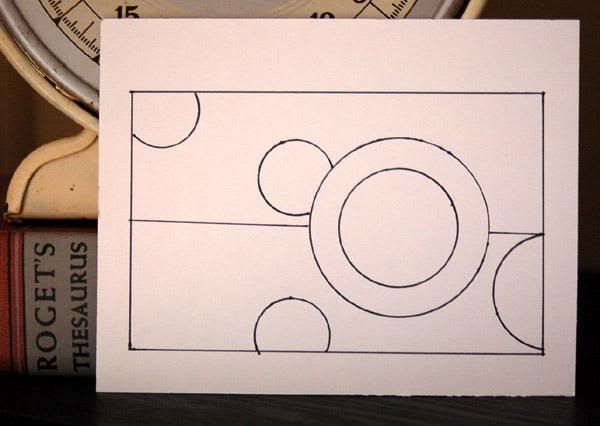 Here are the Amazing "Stamp Tramps" to offer you some more major inspiration
Erin Grotegut was a genius when she put the fire works behind the dimensional star!!! They turned out to be amazing embellishments, for a fantastic card!

Kandi Phillips Used "Tough Guy" and made the perfect masculine card!!! Between the screw like brads and the nut stamps, she has created the perfect masculine card!!

I'd like to officially Welcome Jennifer Ingle to our design team!*Big Grin*  We are so happy to have you join us!  She paired Healing Wings, and some beautiful patterned paper to  inspire us with a elegant vintage look this week.

Here's Chelsea's contribution this week.  She used stamps from Chocolate Vol#1 and some nicley chosen colors on her card.

These two cards being by each other remind me of one of my favorite sayings: Coffee makes it possible to get out of bed, and chocolate makes it worthwhile!!that might be on an upcoming stamp set that I'm calling "Ain't that the truth!"

Angela Thomas did A great job using Coffee number one,some craft paper with a dash of color for this week's card. 
Speaking of coffee, I am going to need to stop by Starbucks on my way home from taking the kids to school.  As the post draws to a close it's just shy of 5:00 a.m. and sadly~the laundry fairy didn't show *sad sigh* Well I guess it's good to have dreams…. 
On a final note you may have noticed that I didn't have a card to share today.  It wasn't due to lack of inspiration.  The sketch was not merely talking to me~ I swear it was singing to me!!! I had SO many ideas….
But I couldn't abandon my Jacob and Edward.  I spent a lot of time with them making sure they looked great for our newest stamp set coming out at the end of this month.  Fans of the movie Twilight will understand what I just said and they will probably be excited at this news. 
For the non Twilight fans we have something else you are SURE to love. Chocolate Vol #2 is also coming out at the end of this month!!!  Lots to laugh at and some drool worthy chocolate!!! Come to think of it both sets are "Drool Worthy"!!!*Grin*
Thanks for checking in!!!  I LOVE to see the links to cards made using the sketch challenge. Until we get Mr. Linky up and running if you would provide a link to you card that would be greatly appreciated!
Happy stamping….. until next week!!!
Heather