Happy Tuesday everyone!!!  You are in for an amazing treat!  Yesterday you got to know a little about Ashley Cannon Newell. We are SO lucky to have her as our Sketch Artist this month!!!  Now you get to experience her design talent first hand.  Here is her versatile and fun sketch:

This sketch will make you feel like a pro~ seriosuly this is one you've gotta try. Not convinced yet?  Take a look at what our
A~mazing

guest did with it.
This month's talented guest designers, are like an allstar papercrafting lineup.  Their work is amazing, and sure to inspire.  Yet met them yesterday, now see their take on Ashley's amazing sketch:  
Ashley

Teresa

Sarah

Lea

I am So excited to show you the following cards.  This is your first look at our FANTASTIC new Design Team.  I feel so lucky to have such a talented group of ladies to work with!  They will be here to inspire you with their cards, share tips and tricks, and so much more.  Here is their first post together as the Skipping Stones Design Team:
Amy

Ann

Barb

Brenda

Gladys

Jennifer

Kandi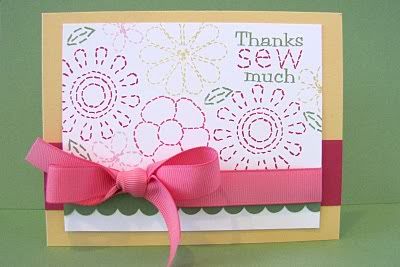 Tammie

Wendy

Now it's your turn to get inky with us!  Common and play along! This weeks winner will get $7.25 off of any stamp set in the store, along with a badge for you blog!
Also please help me give a warm welcome to our amazing guest, and our new design team.  A winner from the comments will also be selected to win half off any stamp set in the store.   We love your comments!