I apologize that this post is late…I have been having some technical difficulties with my computer.
ETA: We are back up and running!
Here is Kim Kesti's first sketch: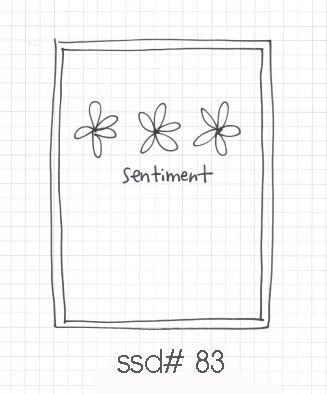 Isn't it dahling?
Kim used Birthday Purses for her totally fashionable card!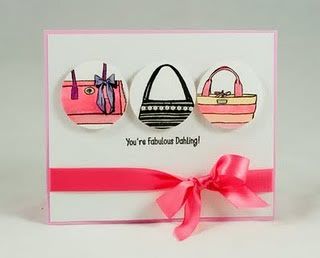 Karen Baker used Grunge in a super creative way by stamping the background on the pinwheels and used a sentiment included in the set.
Karen Christensen put Chick Chat to work in this fun card with a great color combo.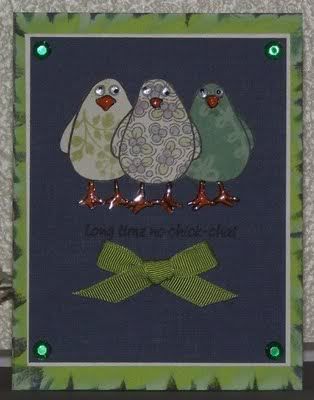 Now let's check out our DT!
Amy used her favorite set Coffee Vol 1 for her card, check out those buttons!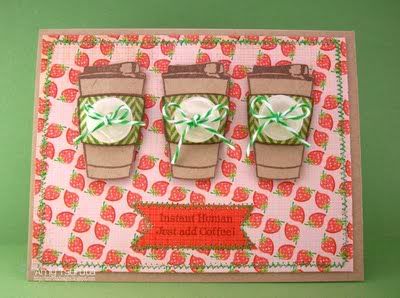 Barb used the cupcakes from Green Birthday and a sentiment from Donut Birthday for this super sweet looking card.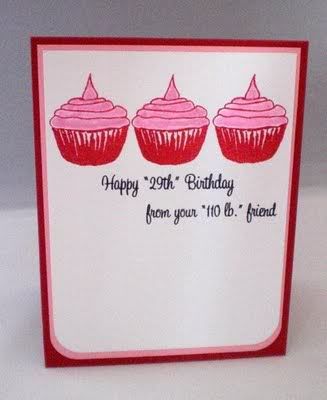 Brenda took a clean and classic, and completely gorgeous approach using Dandelion Dreams for her card this week,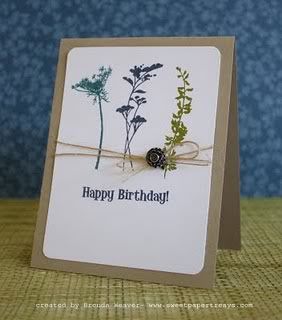 Gladys used a soothing color combo for her sympathy card using Uplifting.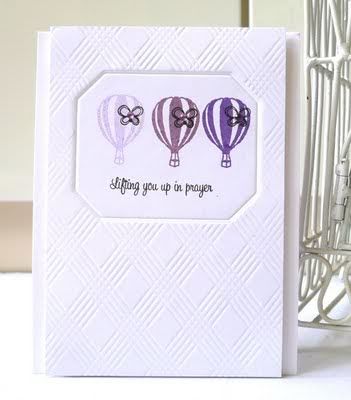 Jennifer (aka Jingle) used Cancher Schmancer for this darling card, love the details!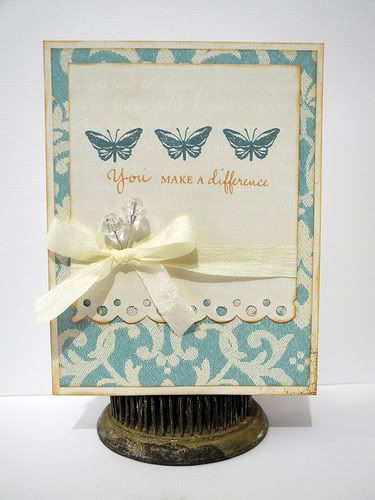 It's your turn to show us what you can do with this sketch!
The inLinkz was not setup correctly (sorry that's my fault!) so you weren't able to view all the amazing cards for this sketch! Below is a list of the links, THANK YOU SO MUCH FOR OUR PARTICIPANTS! 🙂 – Kandi
twotearsinmybucket.blogspot.com/2011/07/ssd-83-and-ctd-149.html;Rochelle Washington
nicoleqmullen.wordpress.com/2011/07/07/flying-by-2/;Nicole Mullen
vibgyorkrafts.blogspot.com/2011/07/idea.html;E.T
lybeauartyscrappy.blogspot.com/2011/07/happy-birthday-theresa.html;Lynnda Hosni
vibgyorkrafts.blogspot.com/2011/07/glittery-butterflies.html;E.T
indysdesigns.blogspot.com/2011/07/thanks-ssd-83-simon-says-stitch-in-time.html;Indy
stephaniemino.blogspot.com/2011/07/fancy-fruits-for-summer-card-camp.html;Stephanie Mino
vibgyorkrafts.blogspot.com/2011/07/another-card-based-on-skipping-stones.html;E.T
sueblondin.blogspot.com/2011/07/ssd83-plant-seed.html;SueB of Blondin Blogs
sherrithompson.blogspot.com/2011/07/orange-you-fabulous.html;Sherri Thompson
paperinkandsmiles.blogspot.com/2011/07/sadness-flies-away.html;wendyp
stephscreativechaos.blogspot.com/2011/07/ssd-83-sketch-challange.html;~steph~
Sorry about that! Hopefully Heather will have it all perfect for you on Tuesday! 🙂