I am just so thrilled about how thing are starting off so great this month.  I thought I should celebrate by doing something I have never done before! I am offering $2 off of any stamp set in our store!  This offer is good through next Tuesday(March 8th) at midnight. Enter 2OFF when checking out.  So if you've been eyeing a stamp set in the store now is the time to grab it!!! 
 Speaking of the stamp store I want to give you a peek at a stamp set called "Green Birthday" It is a Funny one for sure, and it will be in the store as of Midnight March 15th. So here is your first look at a soon to be released set: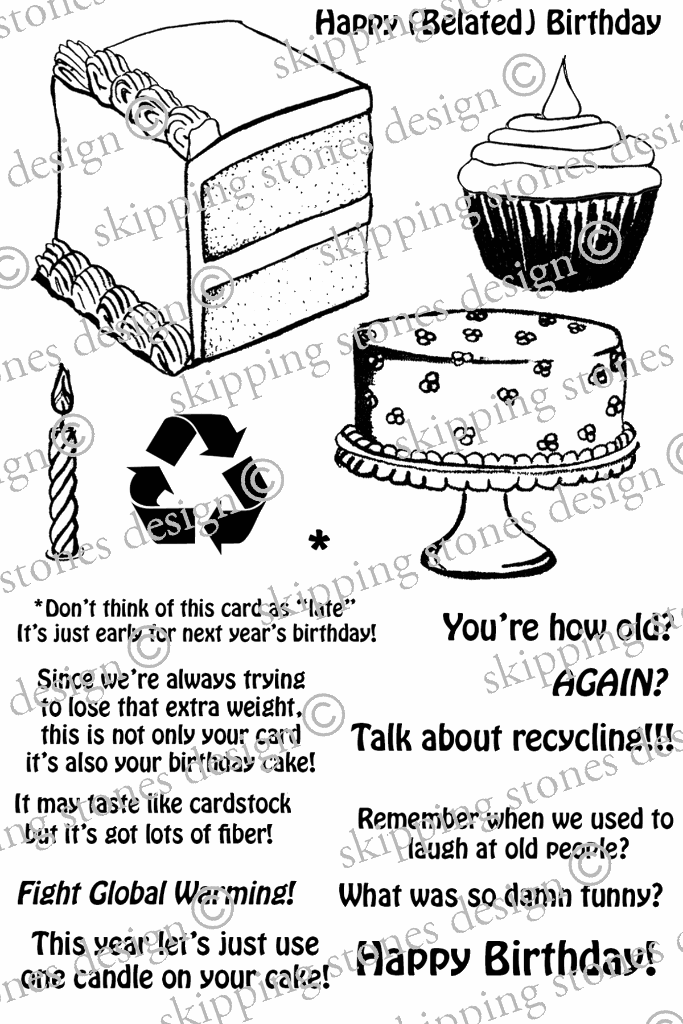 We have a "funtaststic" sketch for your crafting pleasure this week.

Heidi Blankenship did a wonderful job on this month's sketches!  She will have you coming back the next few weeks for sure!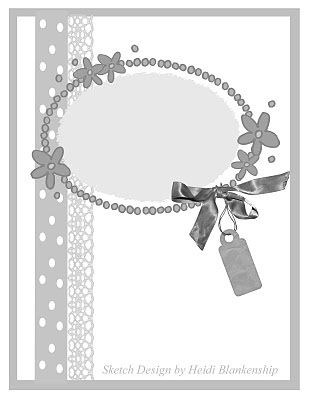 Now if you are the lucky winner next weds. You will win not one but TWO stamp sets at half off!!!
Here is Heidi's Breathtaking card based on this week's sketch: She used one of my favorites "Always Here"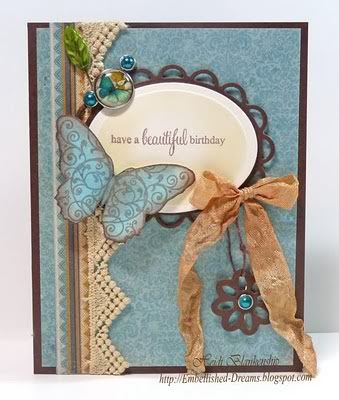 We have an abundance of talent and inspiration for you this week. Here are our fabulous guest you met yesterday and their takes on this super fun sketch:
Lindsay with Coffee #1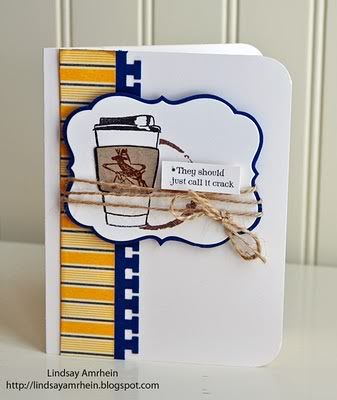 I LOVE the little starbucks label she used!!! It's one of my favorite subtly funny stamps we have.
Michele combined "Cupcake Cutie" and "Pumpkin Seed sentiments" for some creatively Cute cupcakes!

Vanessa Combines "Heartsong" and her elegant style for her beautiful creation:

Now you won't believe the super cute and inspirational takes the stamp tramps had on this sketch.
We'llstart with Amy who inked up "heartsong":

Ann chose to go with Dandelion dreams and a beautiful color scheme:

Barb made "heartsong" look great:

Brenda Used 3 different background sets and the bird from "Garden Stamp Kiss" in her texturerific card:

Glady'smade some darling flowers with the texture form "Pumpkin Seed sentiments":

Jingle inked up "Chick Chat" for her Cheerful Card!

Kandi Combined "Sentiment Frames" and "Frills" for her elegant creation:

Tammie used "Always here" to create her elegant blue card creation:

Here is what I came up with…I HAD to paper-piece this purse with this paper from My Minds Eye. The line is called  Stella and Rose and I am in LOVE with it.
Now it's your turn to play along at home.  You could win TWO sets of your choice at 50% off ! I can't wait to see what you come up with!