Today is the very last day to buy 3 get one free.  Enter "1free" when checking out.  This deal ends has been extended through tonight at midnight.
This week we are featuring stamps from the new release B-day purses.  It is such a great set sassy,stylish, and fun! Sentiments for all kinds of occasions.  You asked for more funny stamps and here they are: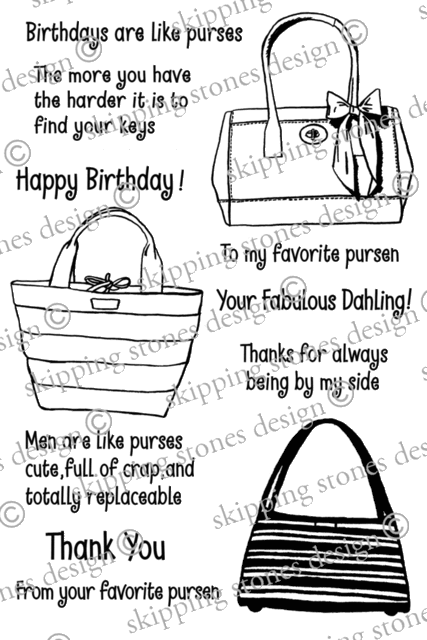 You are in for a treat today.  We have combined our super cute new purse stamps with Amy's sketch and the results are sure to inspire you.
Here is this week's sketch.  Be sure to enter our challenge below…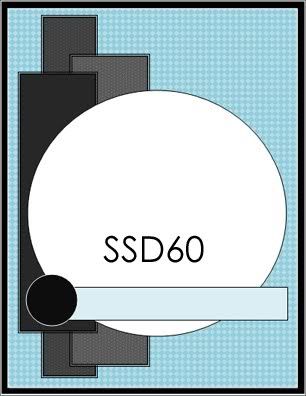 I think Amy could have a future in purse design…I know I wouldn't be able to pass up her creations in a store.  here is her super stylish take on her sketch this week.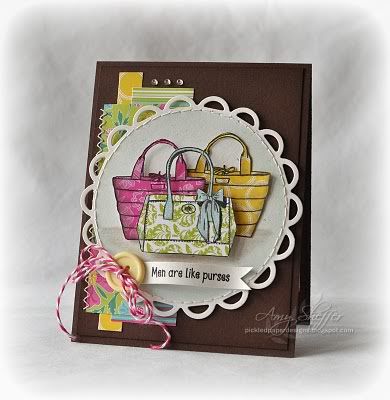 This card would be perfect for a girlfriend who is going through a break up or divorce.  Laughter is a great gift especially during a tough time like that.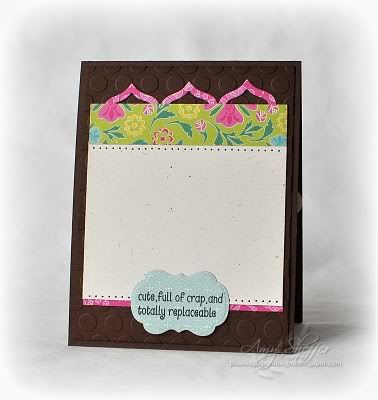 Here is the amazing Jen Del Muro with her fabulous creation. I LOVE the color scheme, the ribbon,the houndstooth absolutely everything about this card is perfect and gorgeous!!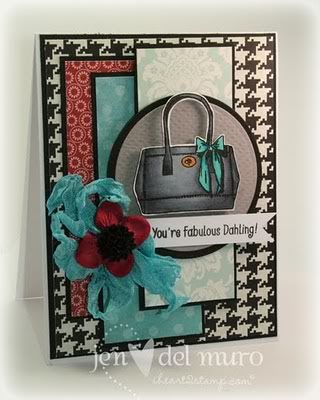 Here is the the talented and lovely Tami Mayberry, with yet another truly fabulous creation! 
 Here is the lovely Becky Olsen's SUPER SUPER CUTE contribution:
Here is the always amazing Rae Barthel's dahling creation:
Now we have the the fabulous and amazing stamp tramps.  Their cards this week are so stylish…they  are sure to inspire.
 Amy T.


Here is Ann: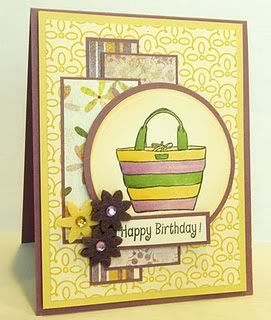 Barb: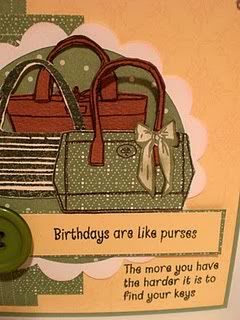 Brenda: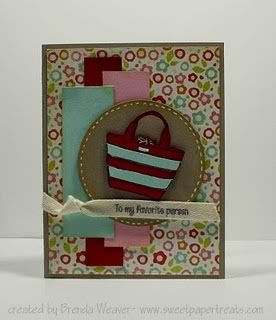 Tammie:


Gladys:


Jingle: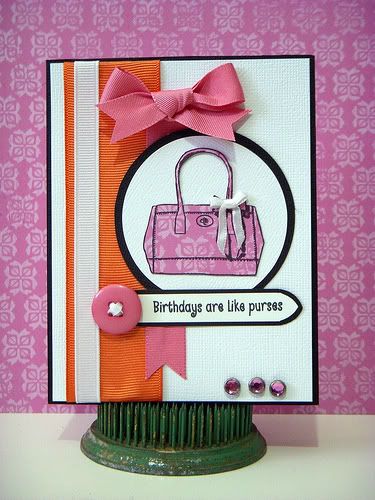 Kandi: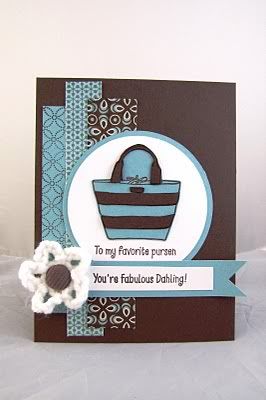 Tammie: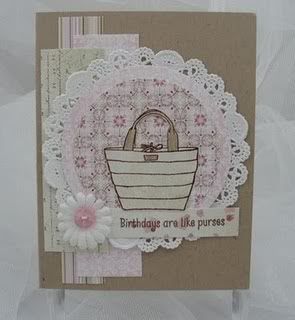 Wendy: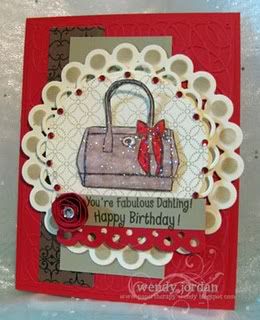 This week I had to do two cards..I couldn't stop with just one ;0) On the first one I used heartsong and changed the circle to a square.

I used B-day purses and followed the sketch more closely for this one.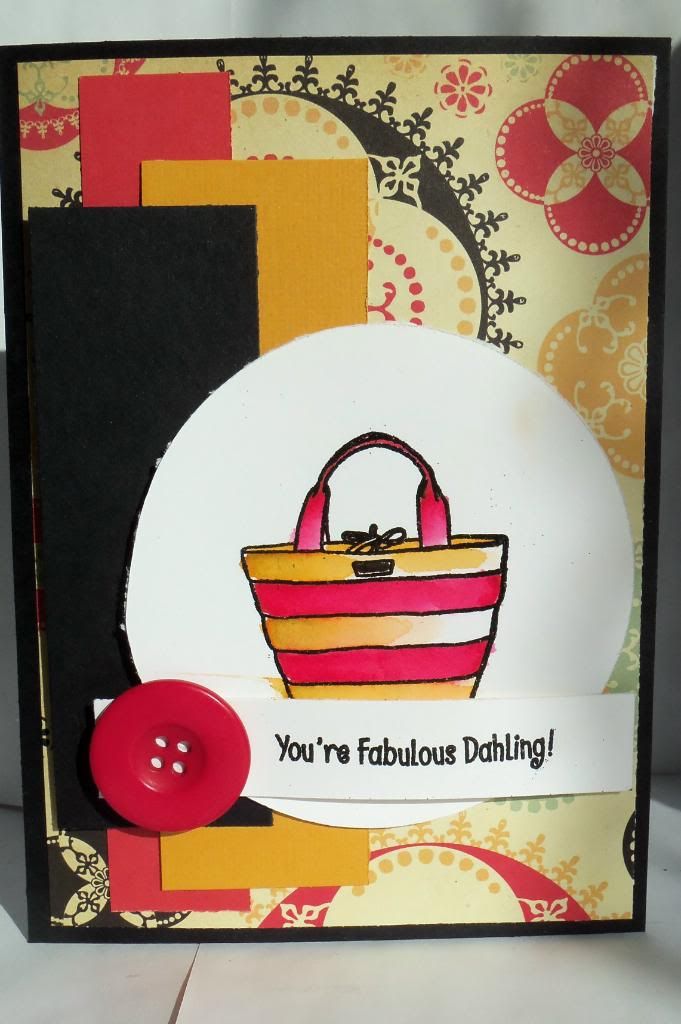 Now it's your turn to play along at home.  You can win 50% off of any stamp set in the store! I can't wait to see what you all do with this fabulous sketch!