WE have LOVED having the amazing Maile Belles as our sketch artist. This is *sniff *sniff her last sketch, and it is a great one.  Be sure to play along this week for a chance to win "Heartsong" before you can buy it. 
This weeks sketch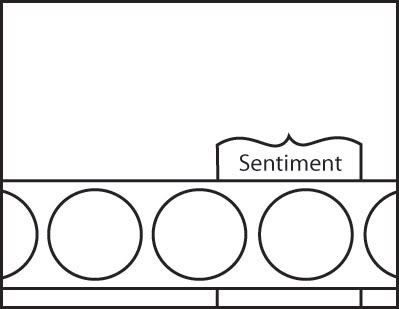 We've been so lucky to have  Rae and Kelly as our guest providing inspiration for us all month long. 
Kelly used "Brrthday" for her sparkling and sweet  thank you card.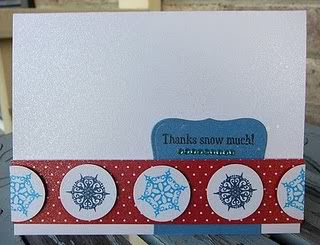 Rae also used "Brrrthday" for her her darling take on this weeks sketch.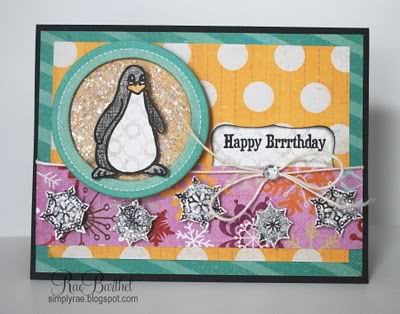 I love the design teams takes on this sketch! They used all sorts of different stamps as focal points, from snowflakes to purses, flip flops and more!
Ann used on of my all time favorite funny stamp sets "you know your gettin' old.  Her card this week is as cute as it is funny: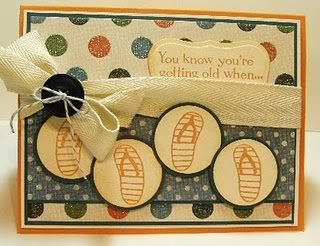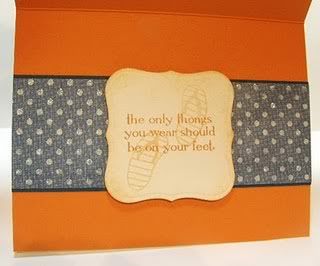 Amy used Brrthday and monocramatic color scheme. Here's her adorable card based on this weeks sketch:


Barb loved the sketch so much she did two fantastic cards. For the first she used Girls night out and one of my favorite color combos: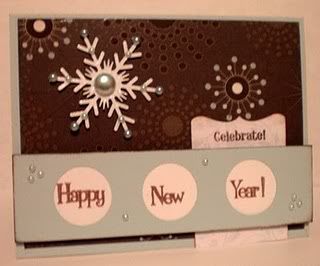 For the next she used Brrthday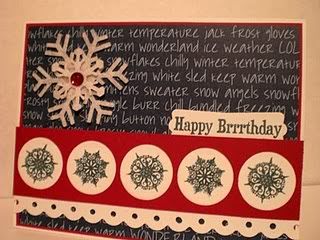 Brenda was wishing for spring when she made this elegant card.  She used Dandelion dreams and the circle from Garden stamp kiss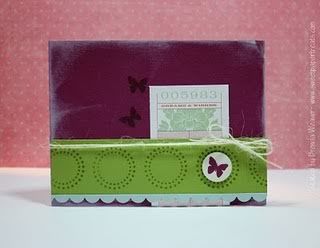 Gladys used part of the frames to make the elegant circles along the bottom.  She really put  Sentimentframes to work in this gorgeous creation: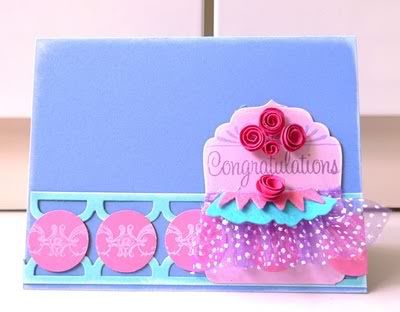 Kandi used brrthday and a great color combination for her darling creation this week: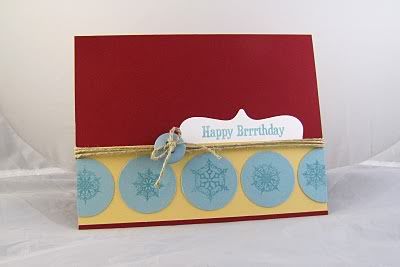 Tammie dressed up the sentiment and snowflakes from Brrthday in her super cute take on this week's sketch.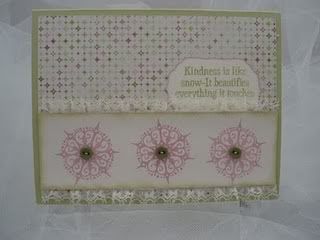 Wendy used birthday Purses(release date 1-15-11) is her stylish take on this week's sketch.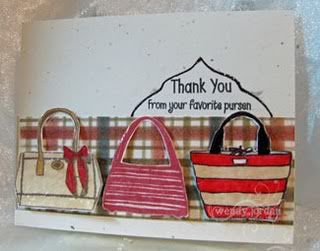 Here is a sneak peek at a  stamp set that is creating a lot of pre release buzz. 
 It will be featured in the next Card Creations magazine From Papercrafts magazine.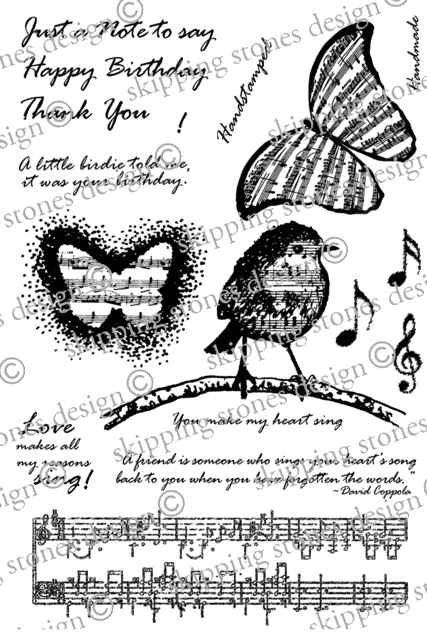 Thanks to Kandi Phillips for her submission that was accepted.  We are very proud of you Kandi! 
Now that you are inspired it is your turn!  Enter your card(s) below for a chance to win Heartsong before you can purchases it.