We're back with our first "monthly" Spotlight Sunday post! There have been some great cards shared and we love seeing your gorgeous creations! Here's some eye candy using some great Skipping Stones Design stamps!
This gorgeous card featuring Heartsong comes from Karin (aka Peppermintpatty)

Nicole Mullen shared her bookmark using Coffe Vol 1 on our Facebook page!

Michele Gross also shared her card featuring Bras #1 on our Facebook page, and I also spied it on PDC! Thanks for sharing Michele!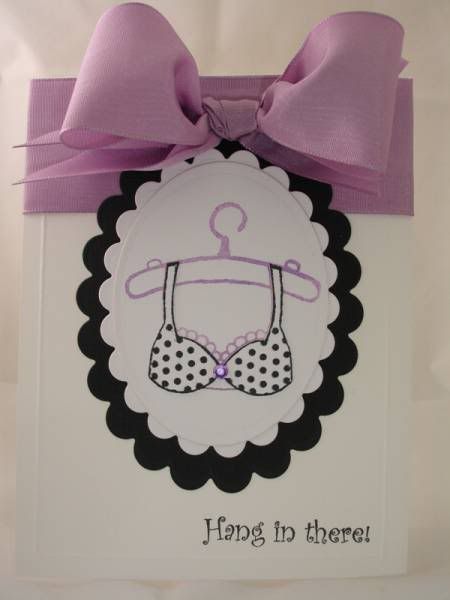 Dina Kowal used Birthday Donuts for this delightful and decadent looking card!

Nwilliams6 shared this great card on Splitcoast Stampers using Fangs or Fur. We love both Team Edward and Team Jacob, but that stamp is pretty irresistible!

Karen Christensen linked this card up in one of our sketch challenges and we love the great purse here from Birthday Purses!

Now here's some inspiration from our DT! We love using our SSD stamps outside of our weekly sketches, so in case you missed these on their blogs, here are some great cards featuring your favorite stamp sets!
Wendy, Amy, Brenda and Kandi are giving you a sneak peek at a new stamp set being released in just a few short weeks! Stay tuned for more info!
Wendy

Amy

Brenda

Kandi

Jennifer (aka Jingle) is showcasing Heartsong in this gorgeous muted color palatte.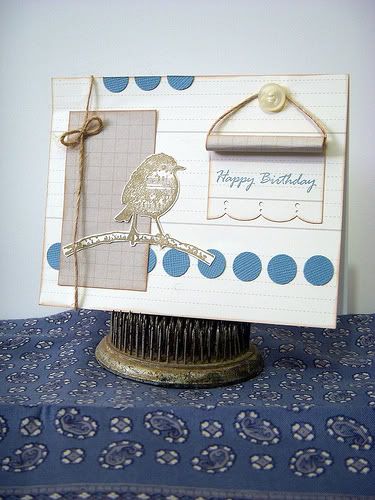 Barb sent fellow cardmaker Katie Renz (she's currently battling cancer) a cheerful and sweet card using Cancer Schmancer.

We hope you've been inspired by this monthly round up of some great cards! Make sure to come back tomorrow as we introduce our Guests for February, and don't forget that you can still take advantage of the Overstocked Sale going on right now!