We are back with another great sketch From Heidi Blankenship.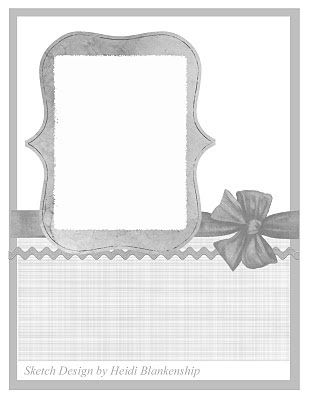 Here is her breathtaking creation using Dandelion Dreams and Pumpkin Seed Sentiments: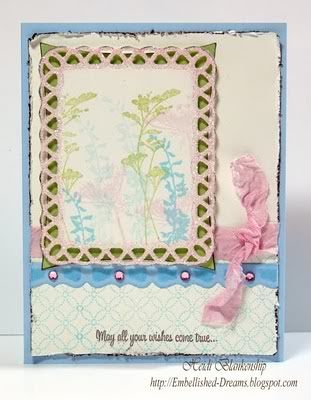 Now for our other amazing guest:
Lindsay Also made a beautiful creation using "Dandelion Dreams"


Michelle made us laugh using "You Know You're Gettin' Old" for her great "innie and outy" card


Vanessa Used "Healing Wings" for her elegant creation:


Now for the Stamp Tramps You're gonna love what they came up with!
Amy gave us a sneak peek at "Uplifting"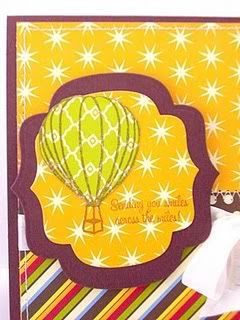 Ann Paper Pieced "Chick Chat":


Brenda put "Green B-day" to work on her card:


Barb used a combo of "Pumkin Seed Sentiemnts" and "Heartsong" for her creation:


Gladys used "Heartsong" for her card: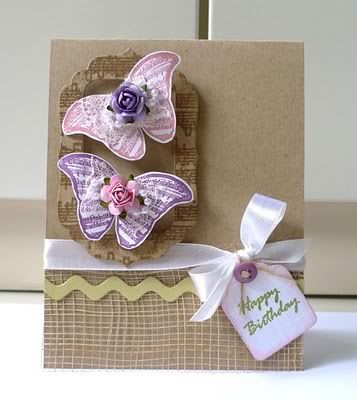 Jingle used "Well Behaved" for her creation this week:


Tammie put "Heartsong" to work in her project this week.


Wendy used "Heartsong" as well:

I just HAD to use "Green Birthday" for this week's sketch. Here is what I came up with:


I used chalks and a blender pen to give the cake a little bit of color.
We are counting down the days(7 left) until "Green Birthday" is released. In case you missed it last week here it is again…the last sneak peek before the big release and hop on the 15th.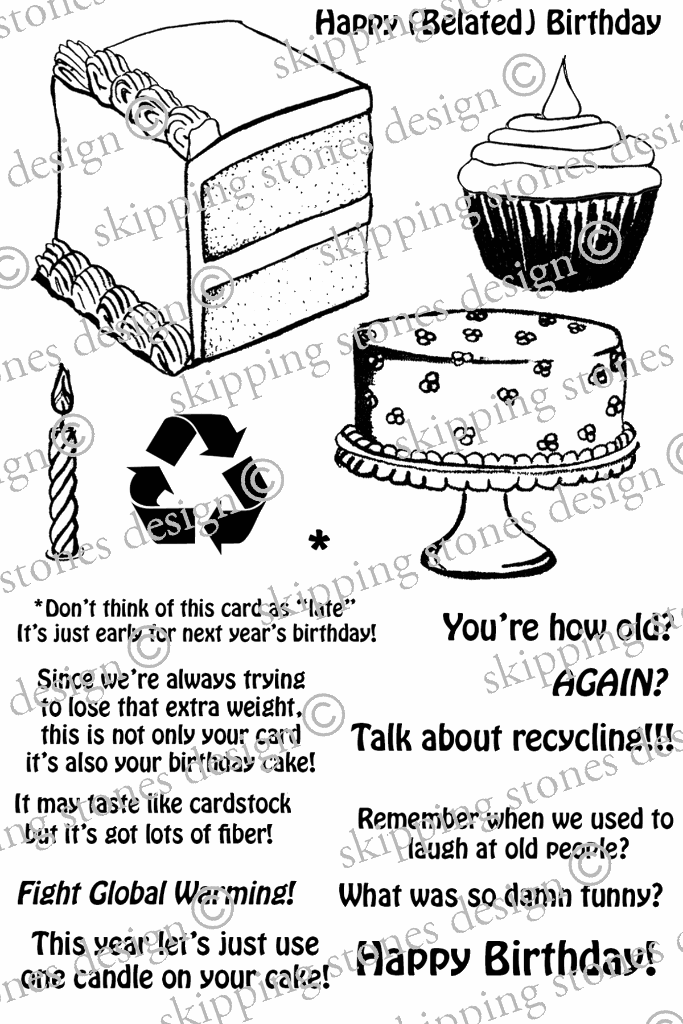 Now it is YOUR turn to try this week's sketch: You could win a mystery "pre-release set" Absolutely FREE: