"Sentiment Frames" 4X6
Sentiment frames are the perfect way to showcase your favorite sentiments or even quotes. 2 of the 3 frames can be adjusted to fit anything you want to showcase.  Whether it is a picture, a quote, journaling block, or of course a sentiment.  The bottom frame can be used alone or can be stamped on both sides of a rectangular or square quote or sentiment.  It looks amazing when the middle over laps.  Elegant frames for nearly anything you have in mind.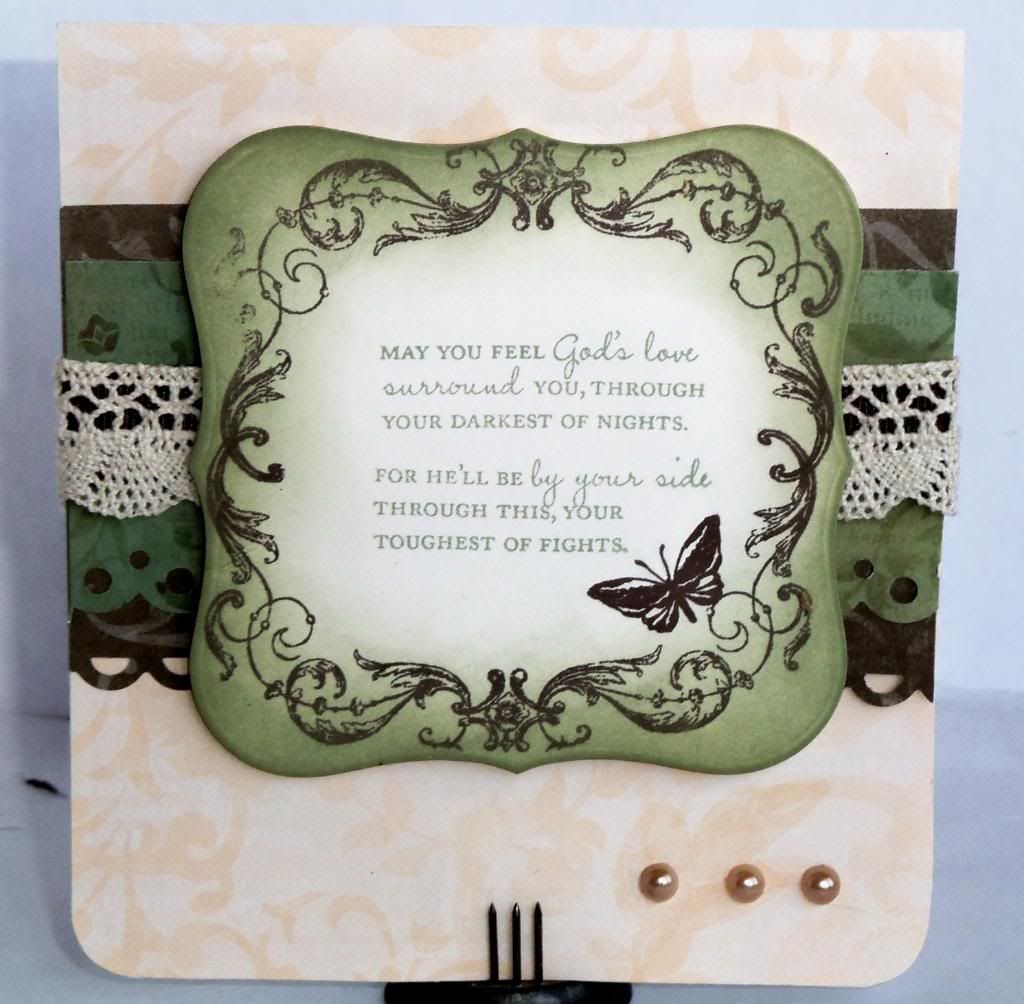 Here is a card using "Cancer Schmancer" and one of the Sentiment frames.
People who bought this item also bought