Good morning blog peeps, thanks for checking in for the release of our newest stamp set "Pumpkin Seed Sentiments"
FOR THE NEXT 7 DAYS this set will be on SALE for $12.49!!!  I LOVE this new set so much I think everyone should have it!  So I am offering it a a sale price for the first 7 days.  The price will go back up to $14.49 on Wed. Feb. 23rd 
Now next month we are coming out with a hilariousnew set.  So I thought this month would be good to do a fantastic new must have background set.  So today we are rolling our "Pumpkin Seed Sentiments"  I LOVE LOVE LOVE this set.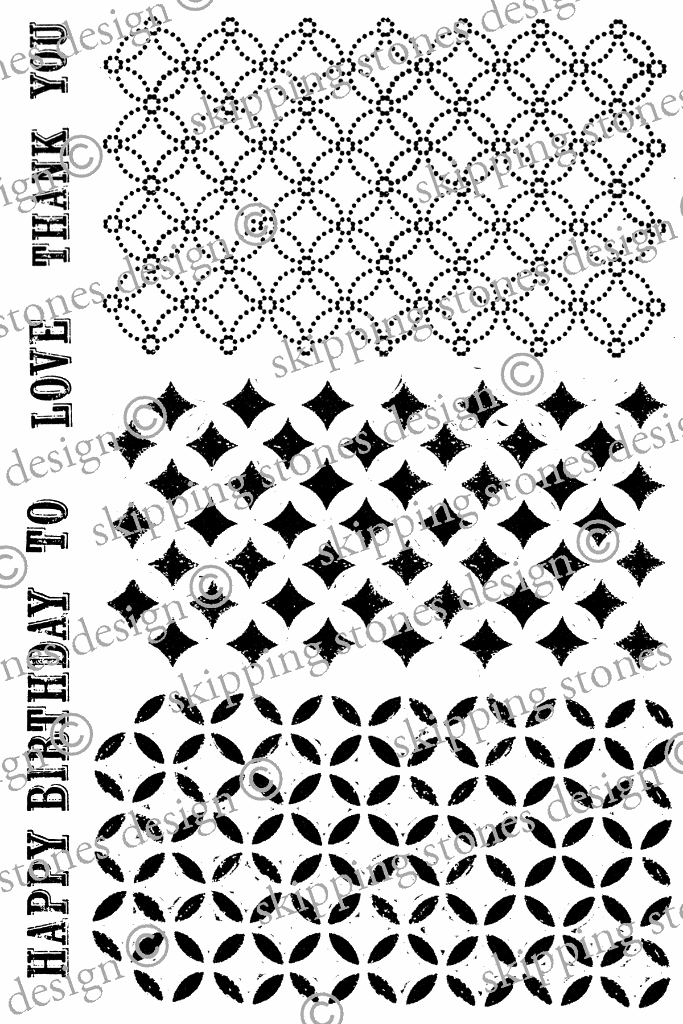 It can do a delicate background, a grungy background, and you can even make a background with two different colors if you are feeling like mixing things up a bit!  This is a must have set!!! I call it pumpkin seed sentiments because it looks like a quilt that I have made called a… you guessed it Pumpkin Seed Quilt.  I hope you enjoy this set as much as I have.  It is a great set to get inky and creative with.  I am so excited to show you what the girls have been up to on this hop:
 Here is my  contribution to the hop.  It was inspired by Tamie's creation last week and this week's sketch~ of course.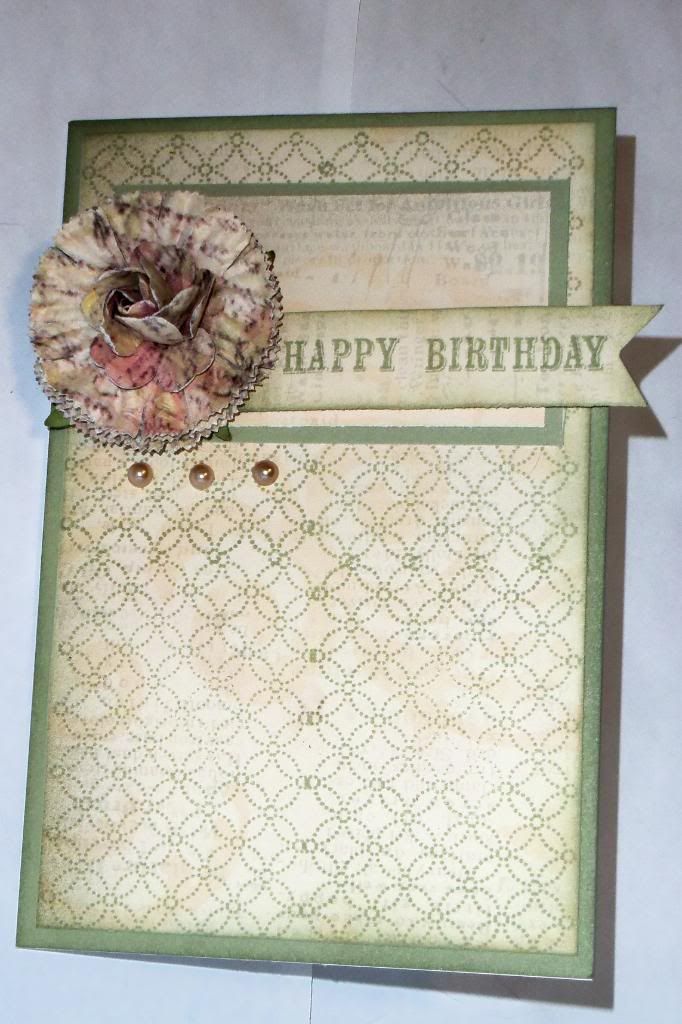 I used some Close to My Heart papers, a prima flower, pearls and of course Pumpkin Seed Sentiments. I didn't stamp it perfectly but it still is a charming and delicate background.  Check out what the talented ladies of SSD and our guest have come up with.  Leave comments along the way as you never know who has blog candy;0)
Combined with the blog hop today, it's also Skipping Stones Sketch Tuesday which means we're showcasing another great creation from our Guest Sketch Artist this month, Lea Lawson. We'd love for you to play along with the sketch and link your card at the Skipping Stones Blog.
A free stamp set is up for grabs to a lucky winner that joins our sketch challenge!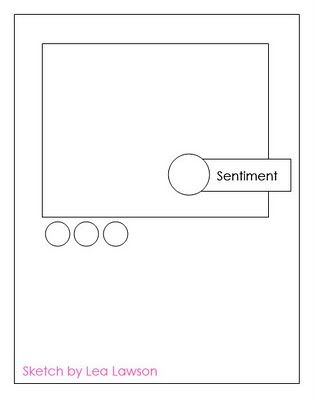 I've had more than a few people ask how subbing in Kindergarten went… I not only survived but I actually had a blast with the little people!  I had so much fun that I have subbed two more times since then( this time in 4th grade). Not many people know that in my former life before becoming a mom and starting a stamp company( once upon a time) I was a 4th grade teacher ( 2 years in Texas) and 5th grade teacher(1 year in Colorado).  So there is my little trip down memory lane, and a little more background info that you may not have know about a particularly sassy stamp designer.
Here's your chance to give the sketch a try: