The Gray Hares and Chatting Chicks are out!
I have been eagerly awaiting the day where I could send my little critters out into the crafting world.  I hope they'll bring joy to your projects, and spread laughter and smiles wherever they go!!!
Gray Hares "4"X6″ ~ High quality clear stamps, manufactured in the U.S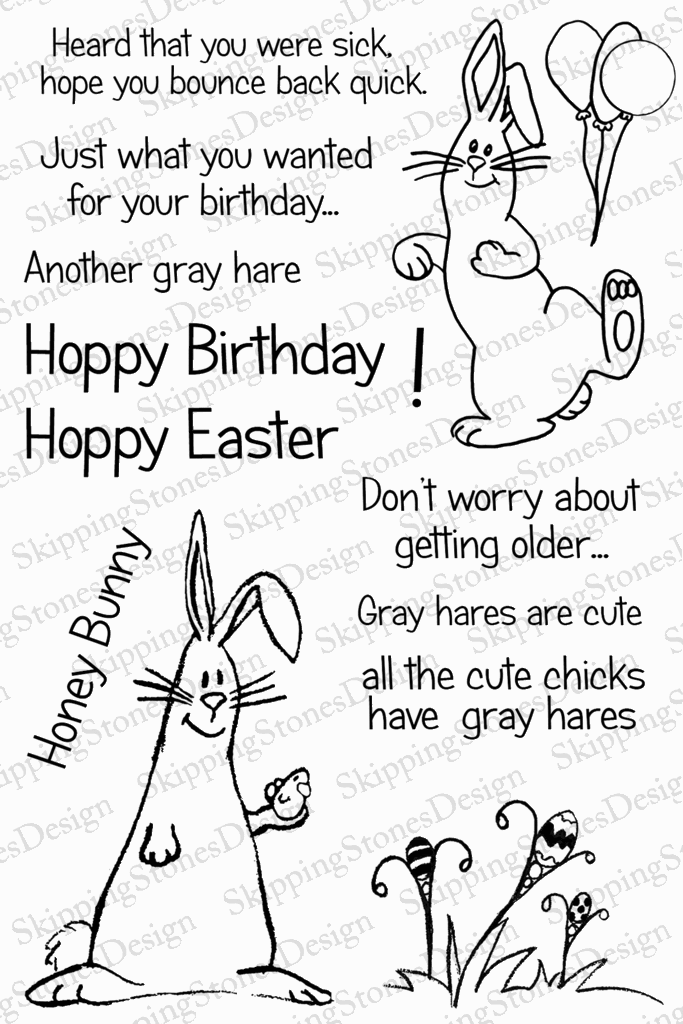 "Chick Chat "4"X6″ ~ High quality clear stamps, maufactured in the U.S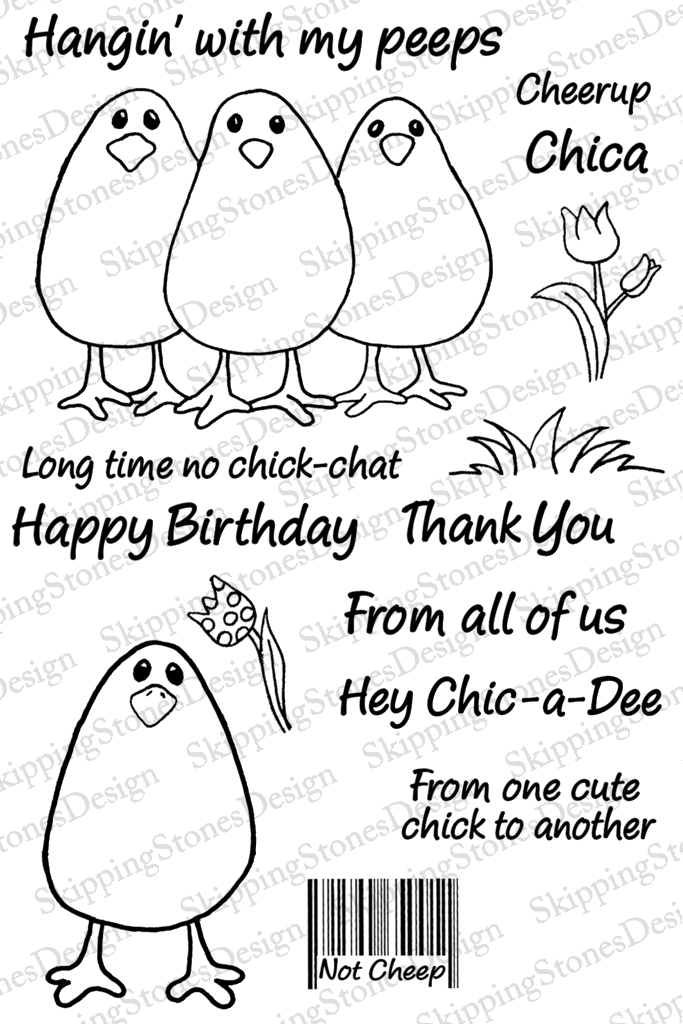 Free Pre release stamp set details:
Sassy snow stamp set is not for sale anywhere, and won't be for some time.  You can add this funny stamp to your order, Absolutley free of charge!
Here is How: Buy 3 regularaly priced stamp sets, and get "Sassy Snow" Free!!  You don't have to do anything special at check out. It will atomatically be added to your order and shipped with your other free stamps!
Hurry this offer is
good untill midnight March 23rd , or while supplies last!
I will post on the website when we run out of  "Sassy Snow".
"Sassy Snow "4"X6″ ~ High quality clear stamps, manufactured in the U.S 
Skipping Stones Sketch Tuesday Challenge:
Not only are we celebrating their release with a DT blog hop today, but it is also Tuesday!
Skipping Stones Sketch Tuesday which means the Design Team is showcasing another great creation from Jami Bova aka sgtstamper.I had SO much fun with this sketch I couldn't stop at one card.
We'd love for you to play along with the sketch. Just remember to use the keywords SSD016 if you are uploading to any online galleries or link your card at the Skipping Stones Blog. We'll be looking soon for Guest Designers so you never know….
So as you hop, make sure you leave comments on every post so you have a chance to win!!
Here is the Maaavelooouus Sketch:
This is what I whipped up :
I didn't put a sentiment on the outside of the card,  'cause any of them would work.  One thing I love about this set is the versatility!  You can make a card to be signed by a group. You have the thank you,birthday,cheer up,catchup,options along with tons of additional girlfriend type cards too!  I love the little matching UPC code that you can stamp on the back! "Not Cheep" sheesh, sometimes I crack myself up~

So here is the next one I did:
I even decorated the inside of the card!  I love this trend, and think is is a great way to use up scraps;0)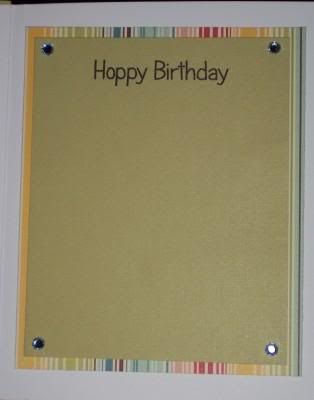 Now off you go to the next blog…..
If you get lost along the way come back here to the list of participants:
Order of participants:
Make sure to stop back by check out our store!
Take home some chatty chicks, funny bunnies, and some free snow before they are all gone!
Thanks for looking come back on next Tuesday for another great sketch!!!!
Don't forget to leave a comment on all the blogs~yes even this one~ The more love you leave the better your chances are of winning a free stamp set!
Have a Terrific Tuesday!