It is winners Weds. here at Skipping Stones Design
By Far the biggest winner today is the Komen Foundation, and everyone who contributed in any way to the $1108.99 we raised !!!! Thank You to everyone who was a part of Blogs 4 boobies.  This is the big celebration post!  We have the proof of donation, and a NEW stamp set
that you can pre-order NOW

(to raise EVEN more money for the Komen Foundation), and will announce 5 winners!
The first winner we are announcing is from the "WORD OF MOUTH" contest!  The winner and their friend will Each receive over $80 worth of SSD merchandise!!! That's a total prize package worth over $160!!!!
Amanda Rhodes (comment number 27) and her friend are the winners in the "Word of mouth" contest!!!  Amanda Please contact me ASAP ;0)
True Random Number Generator
27
Now I did promise a SURPRISE….
For the first time I am going to allow sales on a "PRE-Release" set.
Here is your first look at Cancer Shmancer: IF you *Pre -order this set now through October 15th $4 will be donated to the Komen Foundation! 
Cancer Schamancer 4X6 Order now & it will ship on
the release date of  October 15th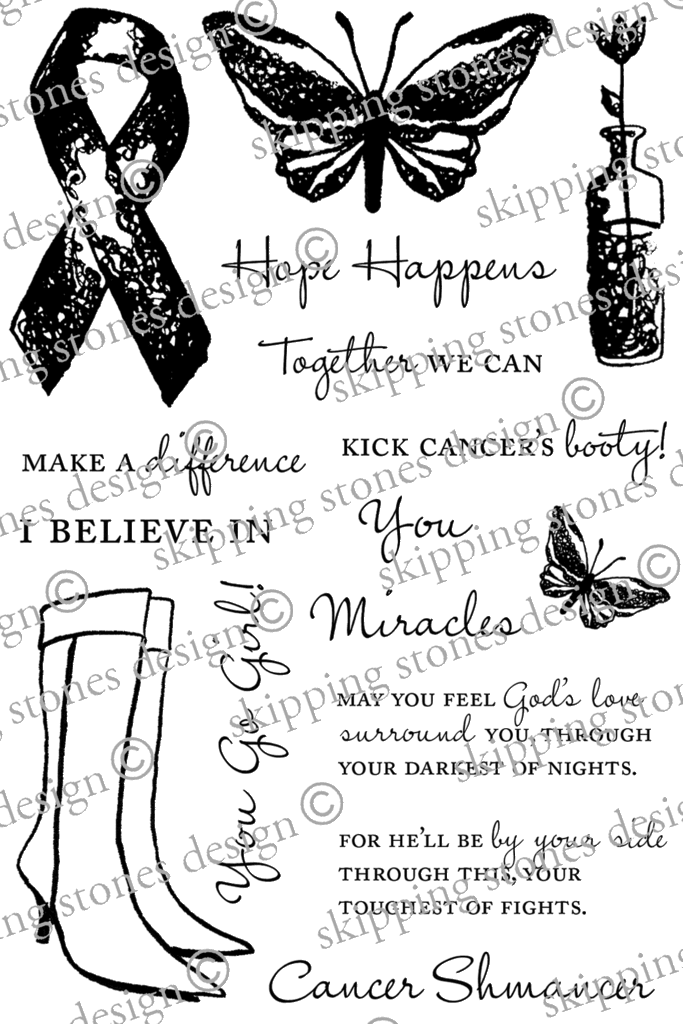 Thanks to Krissi Nyg for the word Art on this set!
The reason I am allowing people to purchase it from today until the 15th is that we are continuing our fundraising efforts for the Susan G. Komen Foundation. 
A whopping $4 from each set

will be donated to the  Komen Foundation THE WHOLE MONTH OF OCTOBER!!!!  By accepting pre~orders that gives us an extra 9 days of sales to donate!!!! 
This celebration post wouldn't be complete without  proof of donation: Make sure you keep scrolling down to see 4 MORE winners!
 
Here are FOUR  more winners!
Each will receive $7.25 off (yes, I did decide to increase it so I can attract more participants in the weekly challenge) any stamp set in the store and a winner badge from SSD!!!
From Sketch #44 Liz G!
From Sketch #43 Laura Cox!
From Sketch #42 Nicky HSU!
From Sketch #41 Julie Lacey!
Be sure to come back tomorrow for Tips and Tricks Thursday!!!