This month we are featuring guest designer Jami Bova aka

"Sgt. Stamper".She has come up with 5 Fantastic sketches for the month of March!  Be sure to come back each week and check them out.  Also you will be seeing a sneak "peep" at two new stamp sets that will be for sale mid month…… and one "test marketing set"
Here is our weekly sketch challenge  SSD014 courtesy of Jami Bova:

Jami's darling take on the sketch using the new set "Chick-chat"

We are also THRILLED to announce that we have two AMAZING Guest Designers on our team for the month of March.
1st We have Sankari Wedgeman.  You can see more of her fabulous creations on her blog called: Sankari's Sunshine Corner  I go their all the time to see her refreshing a distinctive style.
On her fantastic Card Sankari used stamps and sentiment from the new "Gray Hare" set: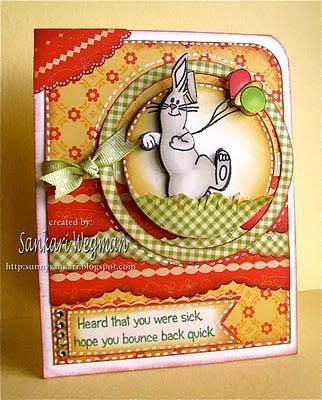 Our second Guest designer joining out team this month is  Jackie Pedro.  Her blog "the Scalloped Edge" is another blog I frequent for inspiration, and Oh so cute ideas!
Jackie also used stamps and sentiment from the Gray Hare set on her delightful card: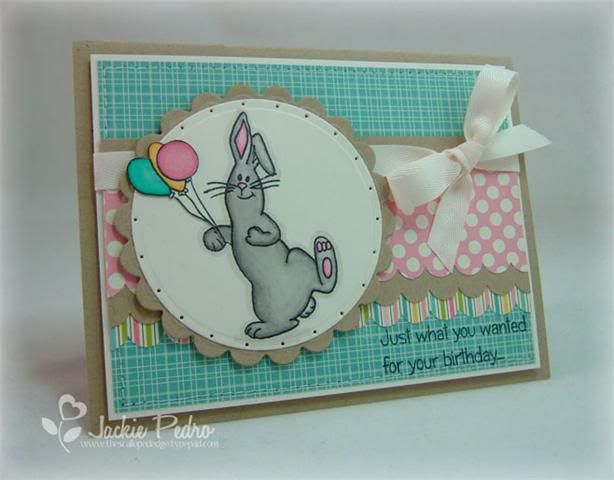 Now here are the fabulously stylish stamp tramps and their take on this weeks sketch!
Michelle Giraud did two amazing cards this week!
First she used "Sassy Snow" our test marketing set to do the great card below.  You have to see the rest of the stamps on this set to understand the title.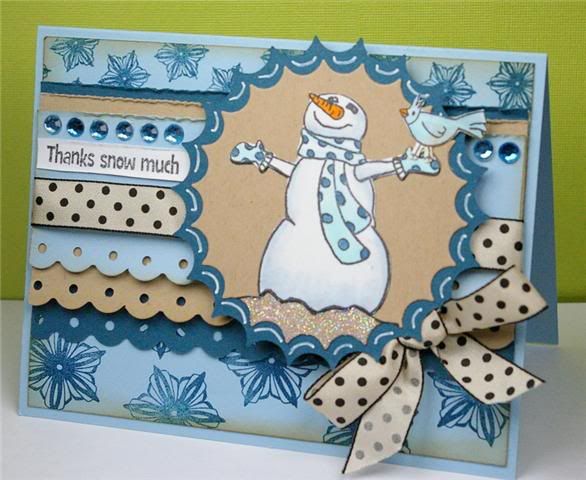 She used "Gray Hares" for her second fabulous creation!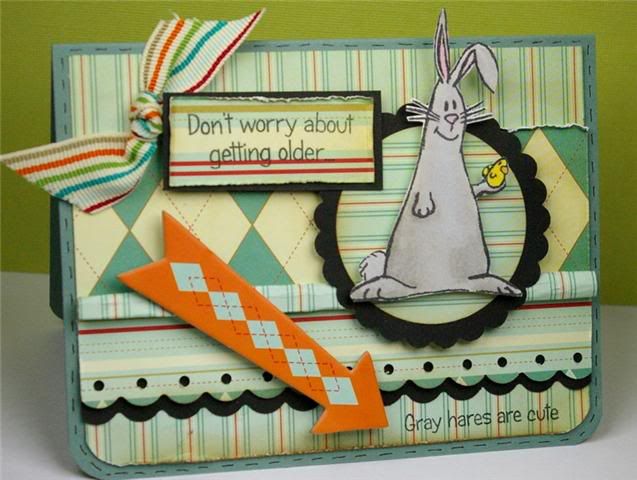 Mary Giezma also used Gray Hares for her festive card, love the inside on this too!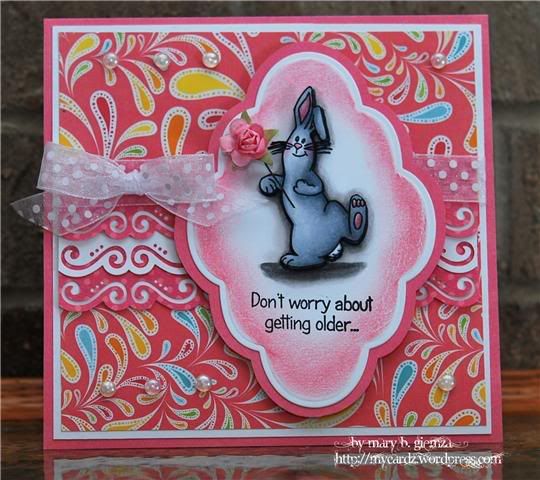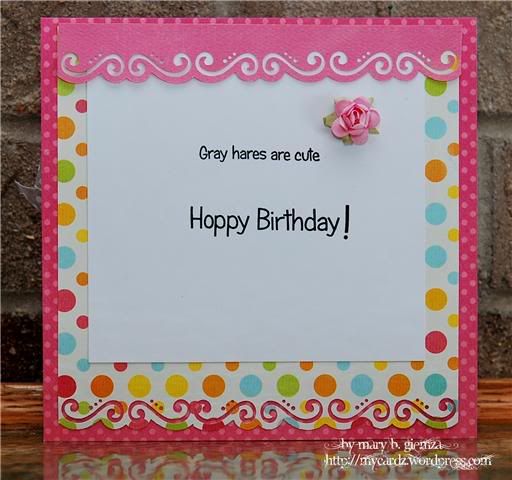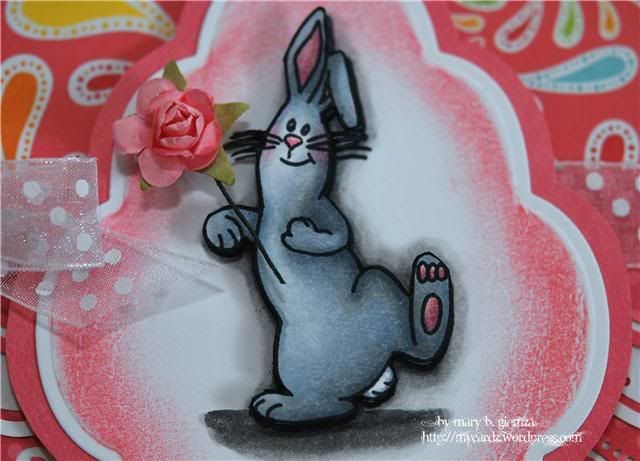 Here's a darling card from Peggy Russel using "Chick-Chat"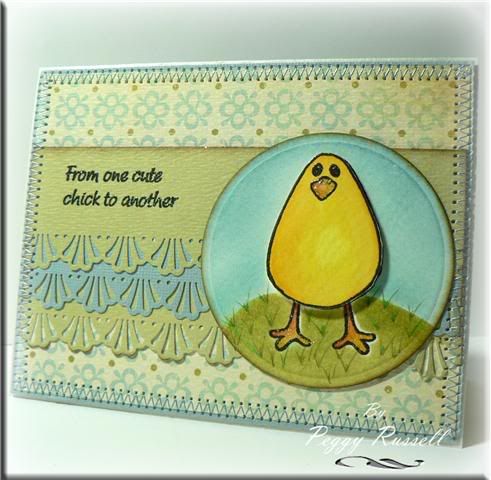 Here's another cute card from Chelsea Van Wyk.  Thanks to Chelsea the sentiment she used below is part of the stamp set ;0)

Here is a cheerful card from Kandi.  She also used a stamp and sentiment from "Sassy Snow"
I LOVE the Color combo she chose, the patterned paper is perfect too!

My appologies to Angela Thomas for not getting her chick chat and hare stamps to her earlier.  Angela is one of my favorite Canadians! 
Even though her hockey team beat my hockey team(U.S.A.) we're still friends:0)
She used Healing Wings in the beautiful card below.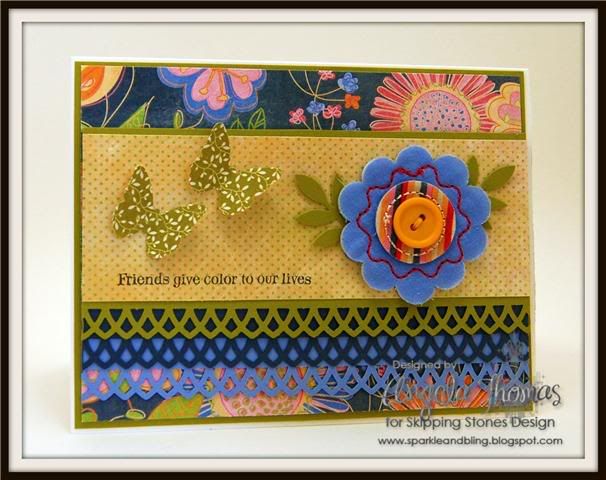 COME back next week for a Peek at the entire sets that will go on sale March16 th after a DT hop….
Happy Stampin'
Heather
P.S. We will have a special Blog announcement(in the next couple days) of how much money you helped us raise in the "hop(e) for Haiti"