Welcome to the Skipping Stones Design Blog Hop to celebrate the release of Uplifting! We are so sorry it was posted later in the afternoon~we were having technical difficulties.  But they are all fixed now, so thanks for your patience.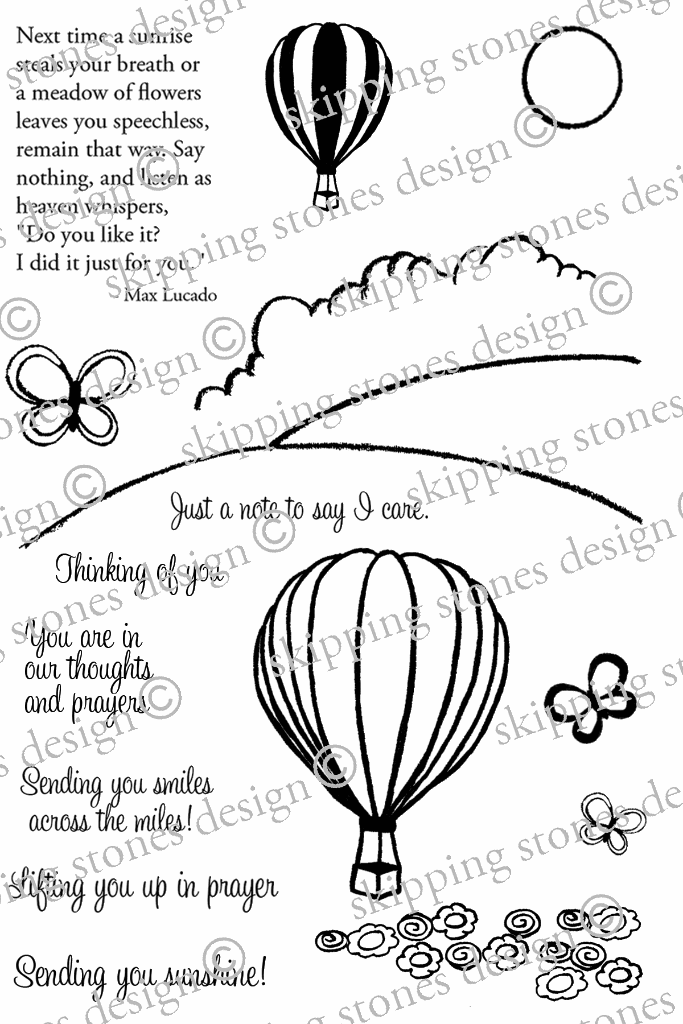 This set will have you in paper piecing heaven!  You can paper piece the hot air balloons, the hills, the clouds/bushes, the butterflies and the sun. Or if you like to color with Copics, or Tombows this set is perfect for that too!!! Plus it is full of uplifting sentiments!  This is a set that you will pull out again and again. It is now available in the store. 
 
Combined with the blog hop today, it's also Skipping Stones Sketch Tuesday which means we're showcasing another great creation from our Guest Sketch Artist this month, Laurie Schmidlin. We'd love for you to play along with the sketch and link your card at the Skipping Stones Blog. A free stamp set is up for grabs to a lucky winner that joins our sketch challenge!

 This is SUCH a FUn sketch!!!! You won't be able to stop at just one card!!!
  So here is the blog hop order.  These ladies will wow you with their creations!
Laurie Schmidlin
Now here is your chance to won a FREE stamp set. Just participate in the sketch challenge and put your link below. Then check back with us on winner wednesday!